Download AirMore – Share Mobile Data with PC via Wireless Connection
AirMore is a cross-platform tool that allows users to share data between their mobile devices and computers through wireless connections such as Wi-Fi or 3G. AirMore helps you break free from various connecting cables; all you need to do is open a web browser on your computer and use it.
AirMore enables users to quickly and easily transfer files such as music, videos, images, and documents between mobile devices and computers. Additionally, users can organize music files on their devices through the browser and even watch videos directly through the integrated player on the website.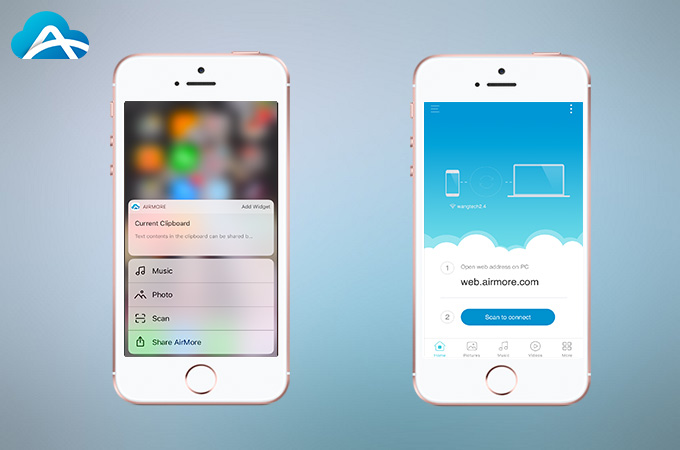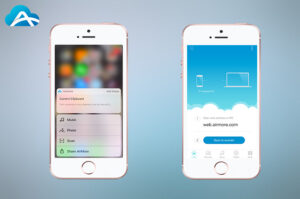 The app's application management feature allows you to control app installations and uninstallations on your device. You can easily remove unwanted software to free up space, safely back up apps, and share them with friends as you wish.
Through AirMore, communication with friends and family becomes more convenient. You can send, forward, and delete mobile text messages by simply clicking your mouse on your PC. Group messaging and quick messaging from the browser make your conversations with others more efficient. If you need a mobile video editing tool, consider using Adobe Premiere Clip from the familiar Adobe publisher. Adobe Premiere Clip offers the advantage of integrating numerous editing tools and rich video effects.
The ability to add, edit, and delete contacts quickly within your device via AirMore will free you from the limitations of small screens and virtual keyboards on your phone or tablet. Additionally, the call log feature displays all call history from your device on the browser. Call notifications allow you to focus on your computer without missing any important calls.
Especially, AirMore also offers a screen mirroring feature, allowing you to display your smartphone screen on your computer. If you intend to view photos or videos on a larger screen or enjoy mobile games on your computer, AirMore will help you do this quickly with just a few clicks.
Furthermore, SyncDroid and PhoneTrans are also utilities that help users efficiently connect and share data between devices and PCs. SyncDroid is a very useful software for Android users with the ability to back up, sync, restore, and transfer data between computers and Android devices. PhoneTrans, on the other hand, is a tool that helps you synchronize media files and apps stored on iOS devices (iPhone, iPod Touch, iPad) with your desktop or laptop computer.
Key Features of AirMore:
Transfer data from phone and tablet to PC
View phone photos and videos from the computer browser
Manage apps
Manage contacts
Manage calls and text messages
Screen mirroring of phone images and videos to PC
Highlight features of AirMore: File sharing, contact management, call management.