Download Google Find My Device – Location Tracking App for Phones
Google Find My Device is an application that helps you locate your lost Android device and lock it until you can retrieve it. Through Google Find My Device, you can view the location of your phone, tablet, or smartwatch on a map. If the current location is not available, you will see the last known location that can be determined.
The device tracking feature of Google Find My Device is quite accurate, allowing for a margin of error of about 20 meters, provided your device has an internet connection. Furthermore, the app features a five-minute notification ring. With this setting, you can quickly locate your misplaced phone even in a crowd.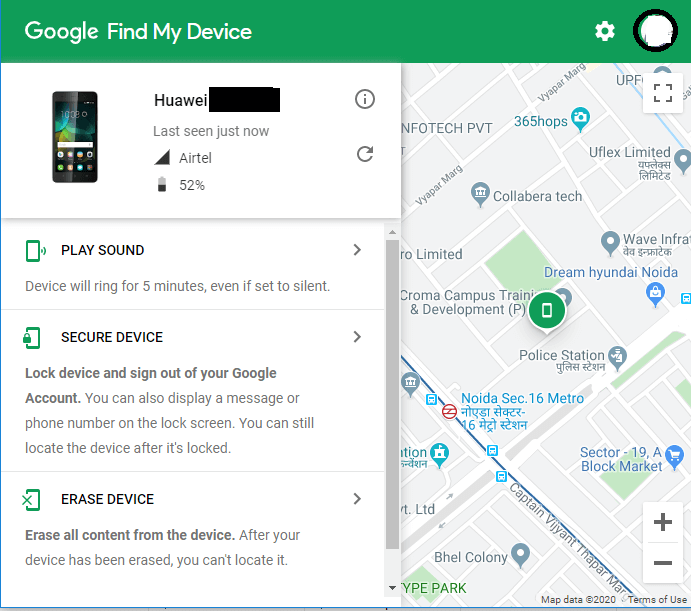 Google Find My Device is available for Samsung, Oppo, HTC, Huawei, Sony, LG, Xiaomi, and other Android devices.
The app also allows users to reset their phone to its factory state, essentially restoring it to its original condition as if it were brand new. This feature helps ensure that none of your stored information falls into the wrong hands. Additionally, users can track their device through a dedicated Android Device Manager website, which offers similar functionalities.
Furthermore, you can remotely lock your device using Google Find My Device. The app will lock your screen using Android's built-in locking mechanism, ensuring the security of your data. It can even prompt you to set a new password and override any existing one to prevent unauthorized access.
If you are an online seller, you might find tools like Facebook Ninja useful. Facebook Ninja offers excellent support for various functions that regular Facebook users cannot perform.
Key Features of Google Find My Device:
Accurate device location tracking
Ability to locate a lost phone
Remote locking of the device
Reset the device to its factory settings
Notable Google Find My Device Features: Phone location tracking, lost phone finder, precise phone location identification.