Download Notifyer Unread Count – Display Unread Notification Counts on Android
Notifyer Unread Count provides reminders to users for various types of information such as new messages, missed calls, friend requests, emails, and more. If you don't have much time to pay attention to missed calls, emails, or messages from a particular contact, you should download Notifyer Unread Count for your phone.
Notifyer Unread Count is a utility that helps users display notifications for various applications on their mobile devices. With Notifyer Unread Count, you can quickly see how many unread messages you have on WhatsApp, Viber, or Facebook Messenger without having to open the apps.
The Notifyer Unread Count app for Android can display notifications even when your device is locked and show all notifications directly on the lock screen. You can configure which apps should display notifications and which apps should not, depending on the importance of each app.
Furthermore, Boomerang Notifications is also an effective notification management app. You can use Boomerang Notifications to store and manage notifications while receiving daily reminders. This tool will prioritize important notifications for you so that you never forget to read them.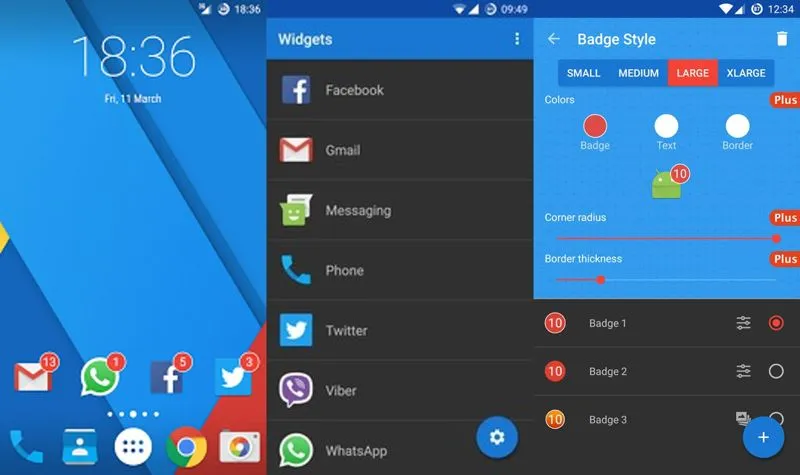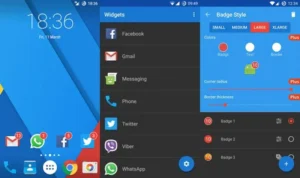 Notifyer Unread Count for iPhone is available as well.
Notifyer Unread Count provides a user-friendly interface that allows users to check all notifications in one place. Notifications from messaging apps like WhatsApp, email, SMS messages, missed calls, and other social media apps are organized on a single dashboard.
To watch videos in a floating window on your device's screen, you can use the Floating Tube utility. Floating Tube allows you to watch videos in a Popup window on mobile devices like phones or tablets. Additionally, Floating Tube helps you search for videos to watch and use it alongside other apps.
In cases where notifications on your phone appear too small for you to see clearly, you can use the Big Notification utility to enlarge notifications. The Big Notification app will help you display notifications in the largest size possible, even filling your entire screen.
Key Features of Notifyer Unread Count:
Create and store notifications
Manage various notifications
View the most recent notifications
Notable Features of Notifyer Unread Count: Notifications for unread messages, missed calls, and unread emails.