Download Stumble Guys – A Fun Obstacle Race Game Similar to Fall Guys
Stumble Guys is an exciting journey to defeat hundreds of opponents in hilariously challenging trials. You'll run, jump, and collide to overcome various obstacles and become the sole victor. With adorable graphics and humorous gameplay, Stumble Guys brings joy to players of all ages and offers continuous competition on various operating systems.
In the world of Stumble Guys, everything becomes fun and incredibly unexpected. Developed by Kitka Games, this game provides players with a unique and lively experience, demanding cleverness, flexibility, and skill. The game has created an irresistible appeal, immersing us in an adventure full of challenges, youthfulness, and humor, much like Fall Guys, the previous blockbuster released a few months ago.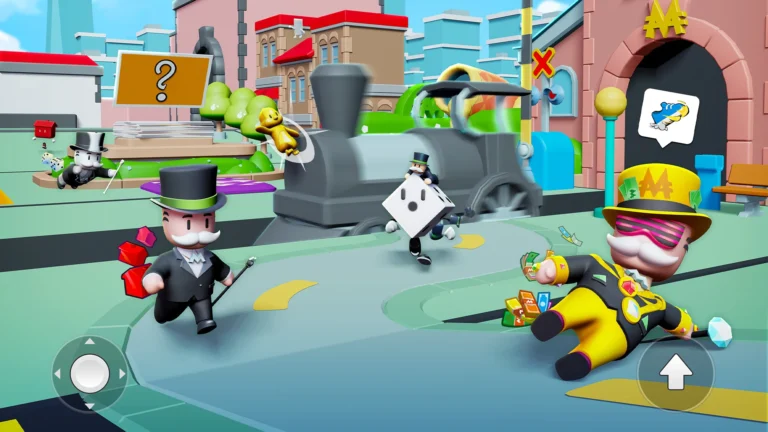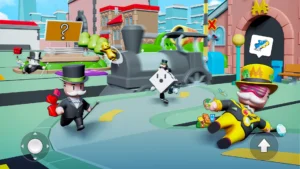 Download Stumble Guys for Android – A multiplayer obstacle race game
Stumble Guys – A Hilarious Journey in a Risky World
Stumble Guys starts with the simple idea of a quirky and intense race among hundreds of players. You'll step into the shoes of small, clumsy, and humorous characters, participating in sweaty races and relentless competitions. Your goal is straightforward: pass through a series of obstacles and challenges to advance to the finals and become the ultimate winner.
Stumble Guys' gameplay combines various engaging elements. You'll feel the chaos and excitement in each race. Diverse and obstacle-filled tracks will present intense challenges, while exploring humorous and colorful maps. To secure victory, you need to react quickly, make decisive moves, and be cautious. However, safety is not guaranteed – you may stumble, fall, and even encounter unexpected explosions.
As a multiplayer game, Stumble Guys opens up opportunities for you to connect and compete with players from all over the world. You'll have a chance to showcase your skills and compete with challenging opponents. Explore diverse battlefields and participate in conquests to create exciting and dramatic moments.
Stumble Guys is more than just an entertainment game; it also offers fantastic social experiences. You can collaborate with teammates in team matches or compete against them to prove who the winner is. Additionally, the fun and exciting interaction feature enhances your enjoyment while playing with friends and other players.
During the game, you can switch the Stumble Guys language to Vietnamese for easier operation, rather than using the default English language.
Download Stumble Guys for PC, Android, and iPhone
With adorable graphics and humorous gameplay, Stumble Guys provides a fresh perspective on the traditional racing genre. You'll not only experience tense races but also immerse yourself in a colorful and surprising world. With a cast of amusing characters and exciting customization options, you can enjoy Stumble Guys on both PC and Android, iOS platforms, completely free of charge.
Overcome obstacles, participate in battles, and defeat opponents to achieve victory.
Beautiful graphics.
Various customization options.
Multiple gameplay levels
Key Features of Stumble Guys: obstacle race game, live race game, challenging obstacle race, and opponents.