Download Tiny Scanner – Scan Documents to PDF on Mobile
Tiny Scanner is a compact scanning application for mobile users, whether you have a smartphone or tablet. With Tiny Scanner, you can scan anything, such as documents, images, receipts, faxes, or anything else into PDF format for easy storage and management.
Tiny Scanner is a PDF document scanning app that can turn your mobile phone into a handheld scanner. Scanned documents are saved to your device in image or PDF format, and users can also share these files via email, cloud storage services (Dropbox, Evernote, Google Drive, OneDrive), Wi-Fi, or send faxes from your phone using the Tiny Fax app.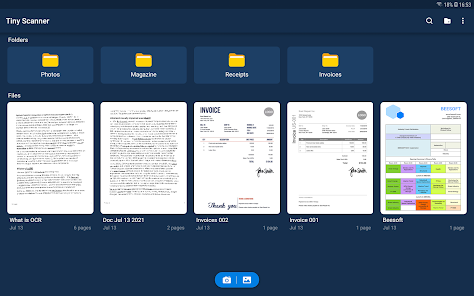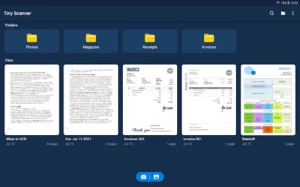 The Tiny Scanner app automatically detects and crops edges with three scan modes: color, black and white, or grayscale. Users can utilize this tool in the office, for business purposes, in schools, at home, or anywhere they please.
Tiny Scanner users can choose page sizes for PDF files, including Letter, Legal, A4, and more. They can also view files as thumbnails or in a list, filter scans by date or topic. Importantly, this app is efficient and smooth to use on both phones and computers.
InstaPDF is another app with similar features. With InstaPDF, users can quickly convert their documents or photos into digital files, serving various purposes and saving on printing and traditional paper storage costs.
Additionally, computer users can utilize software like Softi Scan to PDF as an effective scanning tool. Softi Scan to PDF has a user-friendly and intuitive interface, allowing you to select a scanning device, press a button to scan a file, activate automatic data source detection, and use built-in scanning dialog boxes.
Key Features of Tiny Scanner:
Free mobile scanning app
Scan in color, black and white, or grayscale
Automatic document edge detection
Quick search by document title
Password protection support
Multiple contrast level options for sharper text
Highlighted Features of Tiny Scanner: Scan documents to PDF, Scan images to PDF, Create PDF files.