Download Cooking Trendy – Explore World-Famous Cooking Recipes
Cooking Trendy is a unique restaurant management simulation game that offers players an authentic experience in running a renowned restaurant and becoming a talented chef. With over 10 million downloads on both Android and iOS platforms, Cooking Trendy is a cooking game you shouldn't miss.
Cooking Trendy – Become a 5-Star Restaurant Owner
In Cooking Trendy, players will immerse themselves in a professional kitchen equipped with all kinds of ingredients and cooking tools to creatively craft delicious and unique dishes. From traditional soups to modern and creative cuisine, everything can be prepared under your control.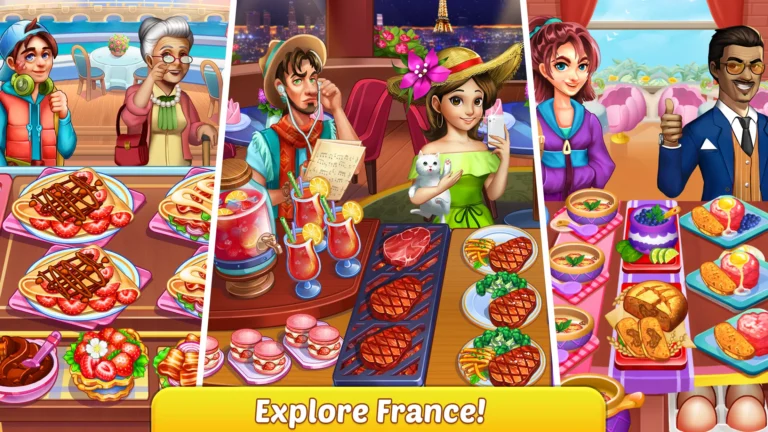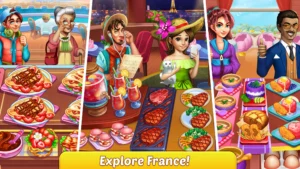 Download Cooking Trendy for Android, iOS, and PC – Showcase your top-notch culinary skills
In addition to cooking, Cooking Trendy also requires players to manage and optimize the restaurant's business operations. Players need to meet the demands of customers, ensure food quality, and provide prompt service. Furthermore, you can upgrade and expand your restaurant empire as a Restaurant Tycoon according to your preferences, attracting more customers to enjoy your delectable dishes.
Cooking Trendy offers various exciting features such as cooking competitions, where players can showcase their culinary talents and compete with gamers from around the world. Moreover, the game provides a delightful experience for those passionate about global cuisine.
Download Cooking Trendy for PC, Android, and iPhone
With a harmonious blend of creative cooking and intelligent management, this is an engaging game that anyone can enjoy. Join Cooking Trendy and become a skilled chef in managing a famous restaurant.
Diverse recipes and premium ingredients support players in creating delicious dishes.
Freedom to manage the restaurant and control food quality.
Explore and learn from experience through cooking competitions.
Customize and upgrade your restaurant to make it more appealing and attract more customers.
Connect with a community of gamers passionate about global cuisine.